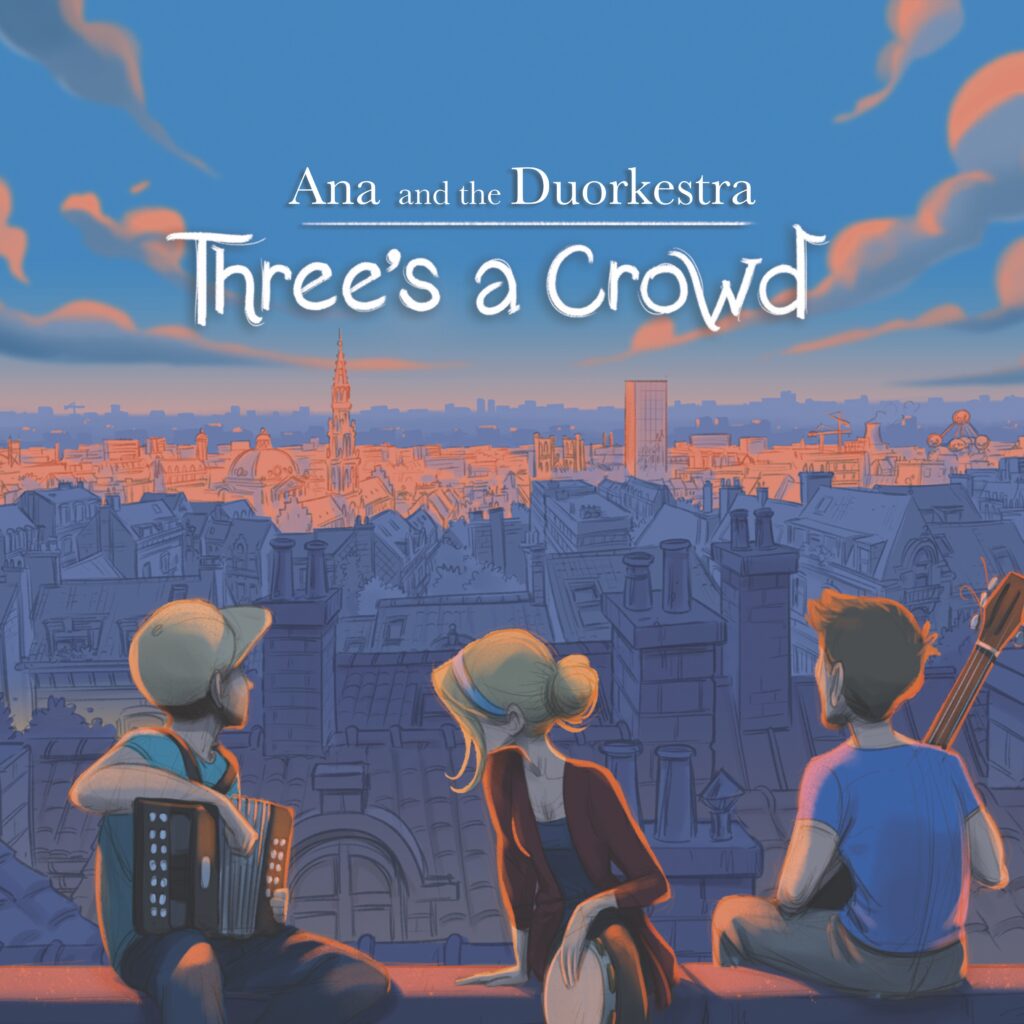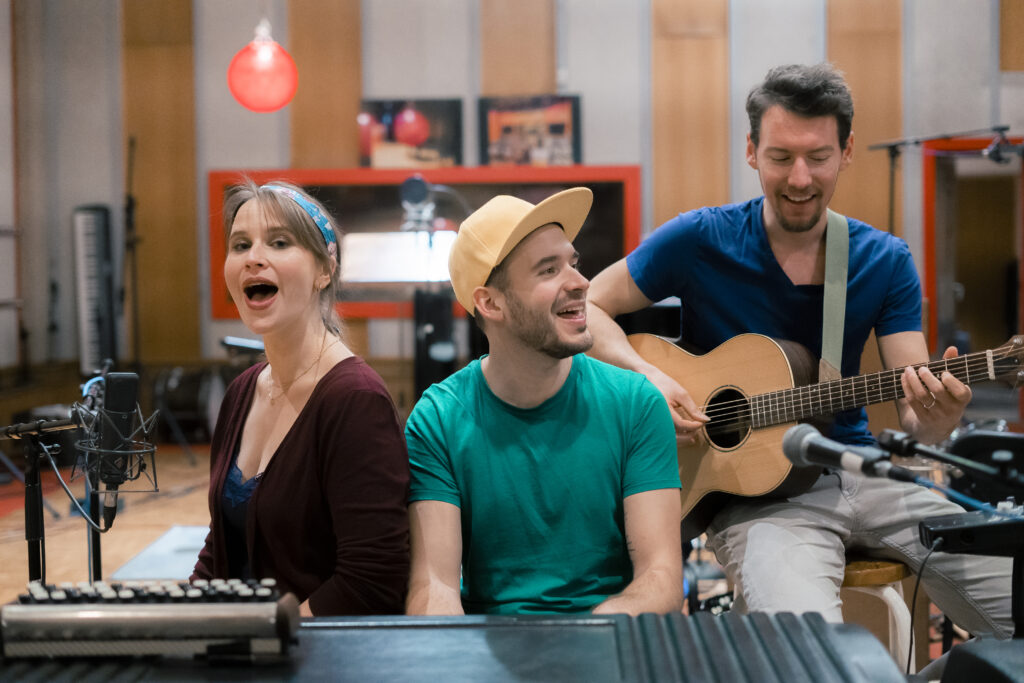 Original Music from the multi instrumentalist trio.
Folk–Pop and even some country, bluegrass, jazz and Portuguese and Brazilian influences
A guitarist, an accordionist and a singer. Technically. Because they play all sorts of instruments. They met as young adults in Brussels, renowned multicultural city filled with a multitude of different characters trying to embrace the "belgitude" of it all: the various languages, the latent conflict of identities, the cosmopolitan atmosphere that embraces all things known and foreign at the same time, intersecting in the city. Having been on the road together, through thick and thin, they know the value of what they have found: a common voice, sound and passion. The music of the trio reflects the coming together of seeming contradictions, the diversity, the combination of intellectual sophistication and general accessibility, the irony of day-to-day life and a connection and bond which overcomes boundaries of language, genre and style. They play only what they love, and that is all.
Ana & the Duorkestra were awarded a GEMA-stipend in 2021. They have released their album Three's a Crowd in October 2022, with two sold-out shows.
You can listen to the album on Apple Music, Spotify and all the biggest online platforms!
If you want to learn more about the trio and the album, you can listen to the interview on "La Vie d'Artiste" (in French).
Feel free to contact me to purchase the CD.
Artwork by Olsen Creations, photos by Annemiek Hofer, Rahul Venkit and Ana & the Duorkestra.
Ana & the Duorkestra are:
Ana Rocha (voc)
Thibault Dille (acc)
Pierre Gillet (guit)