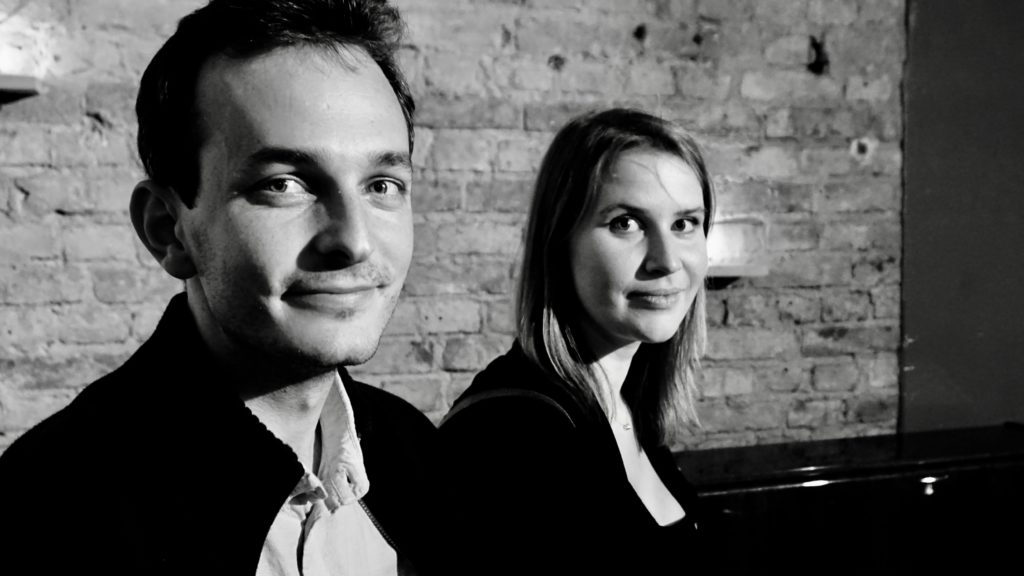 Portuguese and Brazilian music, Jazz and originals.
Guitar and voice duo.
Ana and Filipe Duarte met in Berlin in 2016, shortly after Filipe's move from New York City, where he studied Jazz Guitar at the New School. They started playing and soon found out that they share more than their mother tongue, Portuguese – it is their musical language that solidified their interaction and makes them such a strong duo.
With different references and tastes, they meet to form a multi-faceted dialogue, often in an intimate, quiet setting, navigating different genres and picking up traditional and modern Portuguese and Brazilian repertoire to make it their own, as well as their favourite Jazz pieces and adapted compositions.