If you are looking to learn how to sing, use your voice, improve your range, be mindful of your vocal technique and your breathing, express your feelings with a song, work on a Jazz-Standard, Pop-Song, Fado or Brazilian classic, learn a Chanson, or get started on improvisation, you can contact me!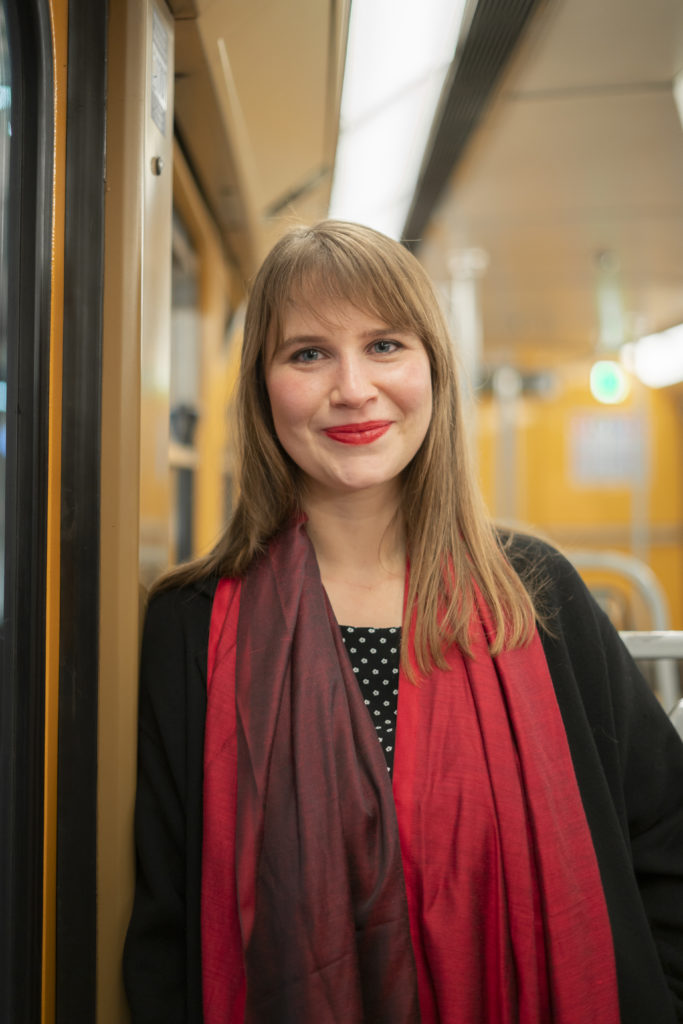 Lessons available in German, Portuguese, French and English.
Location: Berlin, exceptionally Brussels and everywhere digitally.
I have been teaching vocal technique and singing for several years, privately and at music schools, have co-directed the choir "Cantadoras" with Elisabeth Tuchmann for two years, where I've gained experience conducting groups in vocal warm-ups, as well as directing, and can draw on my experience as a singer who is on stage a lot.
I've sung in musicals, in classical choirs with an orchestra and as a soloist in different bands. I have a broad stylistic range, I've worked with many different vocal techniques, singing teachers and experienced musicians.
I've also accompanied students of different levels: whether you are just starting to sing, are an experienced singer or would like to audition for a higher degree in music, I will help you achieve your goals in a supporting, personalised and effective way.
I also teach future singers and instrumentalists who are taking their first steps into the world of music: my classes for 2-5 year-olds allow for a playful, uncomplicated approach to music in which the children can learn new songs and be creative with sound. These are usually taught in groups of two or more.
Music Schools in Berlin: Don Lucero (Tempelhof-Schöneberg) and Musikschule Erik Enseleit (Hermsdorf)